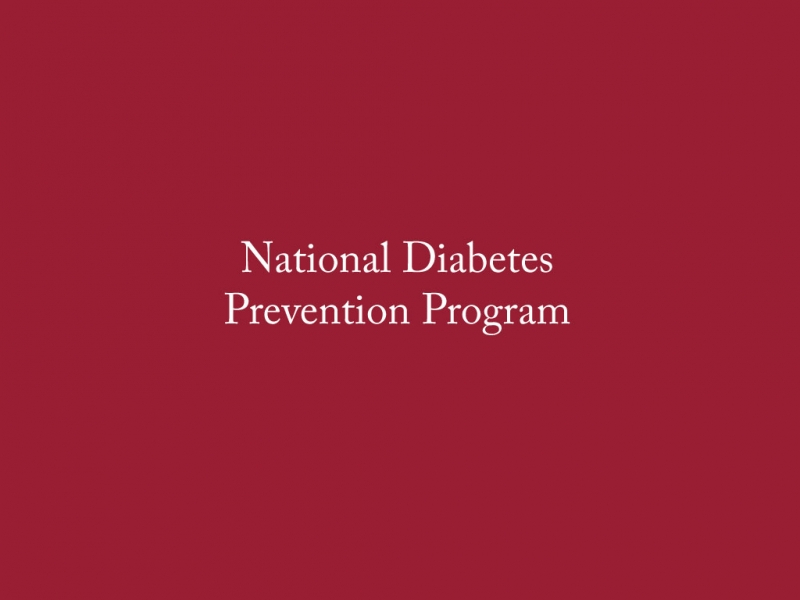 Diabetes Prevention Program- Memorial Hospital (MEM021920)
with Sara Hickson
Free
Join us for the next schedule start of the National Diabetes Prevention Program beginning February 20, 2020!
Classes will be held weekly from 1:30-2:30 pm at Memorial Hospital. Class will be held in The Intervale Room.  The Intervale Room is located on the Memorial campus. It is the 3rd driveway north of the main entrance, same side. It is large beige building, please park and enter in the back of the building. Please do not enter or park on the lower level which is our outpatient physical therapy practice.
Click here to see if you may be at risk for Type 2 diabetes.
The National Diabetes Prevention Program will help you: 
The National Diabetes Prevention Program meets for one year: once a week for 16 weeks, then bi-monthly or monthly for the rest of the year.  A trained instructor will provide guidance and encouragement throughout the program. Classes are one-hour, and will be held at the same time each week.Please note: This program is not designed for people who have already been diagnosed with Type 2 diabetes.
For more information, please contact prevention@mainehealth.org or call 207-661-7294
Diabetes Prevention Program- Memorial Hospital (MEM021920) :

Feb

19th

,

2020

-

Jan

20th

,

2021

Wed

for

52 weeks

from

1:30 - 2:30 pm
Memorial Hospital
3073 White Mountain Highway
North Conway, NH 03845 Get directions