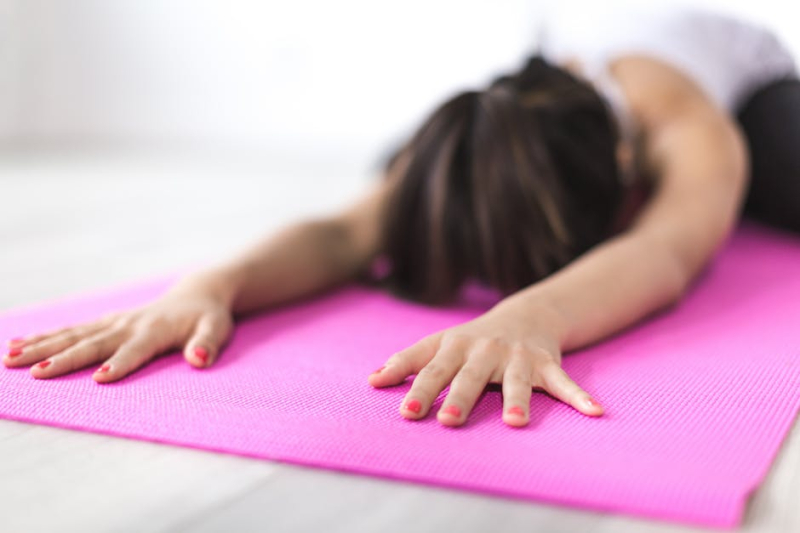 Yin/Restorative Yoga Thursday
with Anjali Rose
$6000
Join dynmic yoga instructor Anjali Rose for this restorative practice we can all use. 
This yoga class focuses on bringing both relaxation to the mind, body and spirit, while activating healing in the joints, connective tissues and fascia of the body.  Tender joints are supported and stretched gently to stimulate the connective tissue by holding postures in a reclined or seated position for 3-5 minutes. 

Yin Yoga is a still and passive practice.  Physically, we work the space between our knees and navel, the hips, pelvis and spine, to create space and mobility in our tightest areas.  Energetically, we open the body's meridian system to allow the continuous flow of Qi (chi).  Psychologically, we practice being, allowing and contentment to balance our active, stressful yang lives.  This class is suitable for all levels.  If you have injuries, (which we all do) special emphasis is placed on supportive poses.
Have a mat,  eye pillow (towels will work as well),  2 blankets and a pillow and water bottle.
 Cost: 6-week series – $10 per class Drop in – $15

Once you have registered for class instructor will send you zoom link for class access. 
MEMORIAL EMPLOYEES:   please let instructor know you are an employee for your employee benefit class. 
Flow & Align Yoga Thursdays Sep 10-Oct 15:

Sep

10

-

Oct

15th

,

2020

Thu

for

6 weeks

from

8:00 - 9:00 am
Online Class
For more info, call us at 603-356-5461 x2187